Those who stir a very small amount of magic mushrooms or truffles into their coffee in the morning become more creative, more productive and feel better about themselves. At least, that's what many "micro-doctors" claim. Pam van der Veen tried it out."Doing this one?" The young woman at the smartshop grabs a can of psychedelic truffles called Pandora from the shelf. ,,They score high on visual, creative and philosophical. Is that what you're looking for? I recommend stirring them into applesauce first and only then eating them, because they're kind of gross." "That's not necessary," I reply. I pull out my debit card and charge 16.99 euros, for 15 grams. "I dry them and then grind them."The woman behind the counter nods in agreement. Aha, you're going to microdose with it. Then indeed, never mind the applesauce. Have fun with it!'

No idea what to expect, how I'll feel or if I'll feel anything at all.

Taking minute quantities of psychedelic drugs seems to have extraordinary effects. Tech workers in Silicon Valley have been doing it for a while, to get more focus, think out of the box and solve complicated problems. Although microdosing involves milligrams – a tenth of a full "trip" dose – it is claimed to have an effect on concentration and creativity. Experiences are very positive, and interest in microdosing is also growing in the Netherlands.

The American psychologist James Fadiman was one of the first to study the phenomenon. He is an expert in the field of psychedelic drugs and their application in the treatment of trauma and depression, but for about ten years he has also been doing field research into the use of psychedelics on a "sub-perceptual level. In other words, taking such small doses of lsd, psilocybin or other mind-altering substances that you don't hallucinate, but you do experience the benefits. Fadiman collects stories from people who regularly microdose. What happens to you when you stir some ground magic mushrooms or drops of lsd into your yogurt on a weekday morning? Nothing but good, if you can believe Fadiman and the microdosing communities on the Internet. Mental clarity, calmness, mildness, enhanced sensory perception, more relaxation, improved sleep, more energy and decisiveness, a better mood, a more positive outlook on life, connection with the people around you, a feeling of oneness with the universe – these are just some of the many positive effects it is said to bring. People with adhd, depression and migraines also report great benefits from taking small amounts of psychedelics.

My psilocybin-containing truffles, dried in a cool, dark place, are first dissected in vain in a mortar. It works better with the citrus grater. I shave truffle powder in a bowl, weigh 0.3 grams and take it with water. That amount is recommended on microdosing.com, a platform for information, education and research. The prescribed frequency is once every three days, a protocol that Fadiman considers safe.

Guys, Pam is going to work tripping today! posts a friend in our Whatsapp group. I'm bombarded with jokes and curious questions, but keep a low profile for now. I have no idea what to expect, how I will feel or if I will feel anything at all. Experience with mind-altering substances cannot be denied me, so I have to see what happens with these few milligrams of truffle.
Outside, the cold air tingles pleasantly on my face. I see quite sharply, as if I had put in fresh contact lenses that morning. On my bike, I let the morning rush hour carry me along – a pleasant sensation. Later, the sense that I have ingested something fades into the background and an ordinary day unfolds. A good, productive day, though.
I increase my dose to 0.6 grams. That day I get the giggles at work, rush through three deadlines and end up tired and with a headache on the couch.
Lsd, truffles and mushrooms are the best known substances for microdosing. But also the San Pedro cactus, the African root bark iboga and the "Indian drink" ayahuasca are used. Each substance has a different dose, which you can adjust until you find your personal sweet spot. This is the level at which the substance taken gives the best result, in such a way that it does not interfere with your daily functioning, but rather optimizes it.
Ict'er David (42) has been microdosing with ALDDL-52, a legal variant of lsd, for two years. Finding his sweet spot took some doing, he says. If I went too high, the colors would get brighter and it would start sparkling in my field of vision. Now that I take the right dosage, on average twice a week, I no longer have those visual disturbances. I notice that I can focus better, which was the reason for starting microdosing. My procrastination has improved a lot, I don't get distracted as easily and I don't get stuck in emails or Facebook at work anymore." He also notices a difference in his personal life. Negativity slips away from me more easily and I am more mindful. And then there are a few unexpected bonuses: my alcohol and coffee consumption have dropped tremendously, I eat more consciously and my nervous tic has disappeared."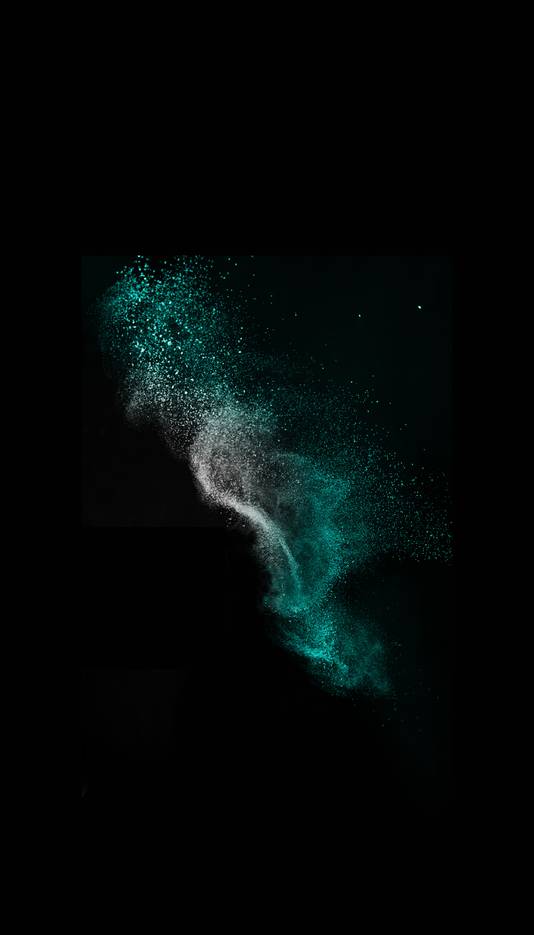 In the weeks that follow, I diligently search for my sweet spot. Do I notice something, or is it suggestion? Is it the truffles, or would I have been working energetically until late anyway? Am I under the influence, or am I just cheerful and communicative today? Sometimes music gives me unexpected goose bumps, at the train station I hear the all-encompassing sound of the crowd echoing against the roof and I feel extra excited to declare my love to my nearest and dearest. Pleasant, but nothing spectacular, it could all still be imagination. I gradually increase my dose to 0.6 grams. That day I get the giggles at work, I rush through three deadlines and in the evening I end up on the couch, very tired and with a headache.
That also seems a bit on the high side", says Jakobien van der Weijden (35), with whom I am doing a Skype session of microdose coaching. She is one of the people behind the community microdosing.nl, which has almost 1200 members a year and a half after it was founded. On the closed Facebook group people exchange experiences, post pictures of their own cultivated mushrooms and give each other tips on the solubility of lsd in vodka or distilled water.
In her consults Van der Weijden answers practical questions. She herself finds it a valuable addition to her life. In the beginning I became productive and creative, I stayed in the flow better, came up with ideas easily and was still writing entire plans in the evening. In the long run, I notice that I reflect more, have a more sober outlook and am more in the moment."
She advises me to lower the dosage and take a break after eight to ten weeks. To see how you're doing, but also because the effect can diminish over time. We don't yet know exactly how this build-up of tolerance works. Maybe the receptors in your brain get used to it.
Do it yourself
Several scientific studies on microdosing are underway worldwide, but hard evidence of the effect has not yet been produced. However, researchers from Leiden University did find tentative indications last year that a little bit of lsd or truffles does indeed make one more creative. The results need to be substantiated by more thorough and larger-scale research. For example by the University of Maastricht, which will soon publish the results of a large-scale study into the effect of lsd microdosing on cognition and mood. This study will also examine whether the placebo effect plays a role. It could be,' says Van der Weijden, 'but a placebo effect is also an effect. David agrees. ,,Your expectations always influence how you feel. As far as I'm concerned, I benefit from both the psychedelics and the placebo effect." Seth: ,,I perceive that I am sharper and stay in the flow easily, but that could indeed be suggestion. Still, I cling to the initial positive research results. Although I also wonder how science will look at it in ten years' time. Because even though we're talking about microdoses, something is still gnawing. Taking a bit of lsd twice a week without knowing the long-term effects is something I still have a lot of questions about."
After ten weeks I still can't say what microdosing does for me. Maybe I expected too much from it because of all the jubilant stories. Because of Ayelet Waldman's book about the sensational impact of lsd microdosing on her bipolar disorder, work, marriage and motherhood. By the YouTube talks of young entrepreneur Paul Austin, who changed from an introverted and rational person to an open person who makes "connections at the heart level. And by the friend with cluster headaches who, thanks to magic mushrooms, hasn't had an attack in over three years.
Or maybe I let curiosity get the better of me and was too focused on the immediate effects. But microdosing is not a quick fix, not an instant solution, according to the experts by experience. You have to have your intention clear. In fact, according to Paul Austin, who wrote a guide for the novice microdoser, consciously formulating a goal – such as more energy, quitting smoking, better relationships – is essential. Then it's a tool to help you achieve what you want to achieve. David also experiences this. ,,You have to know what you want with microdosing. It's not a matter of sitting back and waiting for the benefits to be handed to you. It's a powerful tool, but ultimately you have to do it yourself. It's like the pedal assistance of an electric bike; it only becomes active when you start riding."
I am still waiting for the outcome of the Maastricht research. Then I will enter the next microdose cycle with a clear intention. And then let those creative explosions come.